Alinea
Oil analysis tailored to your machine
Alinea
Alinea
OilSense ensures a correct on-site oil analysis  or an analysis in our laboratory.  In a detailed analysis report we translate the abstract analysis results to the actual "health condition" of your machine.
Alinea
Alinea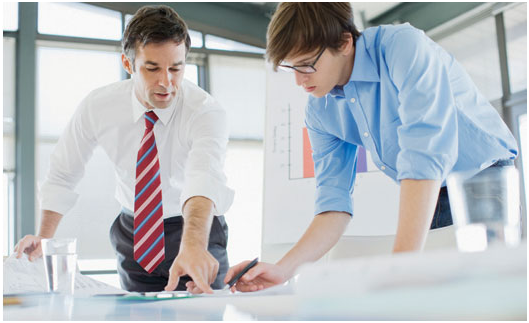 Alinea
Alinea
Alinea
Through a synergy between our analysis specialists and your machine maintenance responsible you obtain a tailored oil – and machine analysis.
 Alinea
 Alinea
 Alinea
Alinea

Alinea
Dedicated oil filtration and conditioning
Brand independent advice

Alinea
OilSense is specialized in conditioning and filtration of your oil for an optimal performance of your machine. You can rent and purchase our systems. We are guaranteeing a speed service (7/7 and 24/24) for your oil filtration.
Alinea
Alinea
Alinea
A correct maintenance of hydraulic oils and lubricants, better known as oil management, offers a range of economic and ecologic benefits:
Less oil changes!
Clean oil extends service life of hydraulic components!
Machinery maintenance costs are reduced and shutdowns can be avoided.
Every € spent in OilSense services saves several €'s in your machine maintenance.
 Alinea
Alinea
Alinea
 Alinea
On-site oil conditioning

Alinea
For a continuous oil quality monitoring OilSense offers you the most sophisticated electronic sensors.
Contact us for a demo!
 Alinea
Alinea
 Alinea
Alinea
Alinea
Alinea

Oil management
Alinea
1. OilSense organises your oil storage room.
2. OilSense designs tailored oil transfer systems / procedures.
3. Once the right and clean oil is in your machine, OilSense keeps it clean.
4. OilSense oil spill control
Alinea
 Alinea
 Alinea
 Alinea
Alinea

Alinea
Paper industry
 Alinea
Alinea
Alinea
Alinea
Alinea
Steel industry
Alinea
 Alinea
 Alinea
Alinea
Alinea
Alinea
Alinea
Mobile hydraulics
Alinea
Alinea

Alinea
Plastics industry
Alinea
Alinea

Alinea
Alinea
Alinea
Alinea
Alinea

Alinea
Recycling and waste treatment industry
 Alinea
Alinea
Alinea
Alinea

Alinea
 Alinea
      

Transformers
Alinea
 Alinea
maintenance 24/24 service intervention repairing overhaul repair rental sales renting buy Hydraulic hydraulics lubrication lubricating Oil sampling bottle apparatus laboratory oil sample vacuum pump oil monster interpretation interpreting oil analysis oil analysing MPC membrane patch colorimetry TAN AN FTIR IR NAS 1638 ISO 4406 : 1999 SAE AS 4059 analytical ferrography viscosity PQ Particle quantification index lineair sweep voltametrie LSV RULER XRF spectrometry Karl Fisher improve breakdown voltage filtration 0,8 µm Gassing Inhibitor (DBPC) surface tension (IFT) dissolved gasses metals oxidation stability PCB RPVOT Sediment en Sludge IEC Stray gassing cleanliness level COC flash point FT-IR Oxidation Conradson Carbon Residue foam test DGA dissolved gas analysis tribology varnishes tars gums lacquers deposits pigments resins
neutralisatiegetal Aniline punt Dielectrische dissipatiefactor Furaanderivaten Poly Aromatische Koolwaterstoffen (PAK) Passivator (Irgamet 30 – TAA) Passivator (Irgamet 39 – TTAA) Passivator (TTA en BTA) Resistiviteit Vlampunt (Cleveland OC) setaflash Vlampunt (Pensky Martens CC) Vloeipunt onoplosbaar @ 0.45 µm (n-heptaan) schuimkarakteristieken, sequence I waterafscheidend vermogen luchtafscheidend vermogen kopercorrosieweerstand staalcorrosieweerstand oil filtration oil filter skid hydraulic oil removal of moisture humidity water in oil contamination particle water contamination purifiers vacuum dehydration dehydrator oil dryer oil drying degassing oil separator flush unit flushing mobile offline filtration kidney loop by-pass bypass separate filtration oil filter change air breather depth filtration pressure inline filters dewatering unit β bèta ratio filter housing filter efficiency ESD electronic spark discharge filter element oil foaming oil foam online inline offline sensor oil sensor watersaturation ercentage saturation particle moisture humidity sensor particle counting in oil water sensor in oil dielectricity oil managment asset management lubrication oil mineral synthetic oil motor engine oil transmission oil compressor oil turbine oil insulating oil transformer oil foodgrade oil bio oils condensation reservoir tank oil cooler cooling heater heat oil heat exchanger steam gas turbine phosphate esters fuel clean oil
hydraulic press transformer mobile hydraulics plastic injection moulding plastic moulding Bosh Rexroth Eaton Internormen Pall CC CJC Jensen Hydac Parker Hannifin Kittiwake Triple R 3R Argo Hytos Eppensteiner Epe MP Filtri Cardev RMF Hypro Hy-pro MAHLE Vaisala Kleenoil Cleanoil OilSafe Olaer Oiltech Testo Fluke Hydrotechnik Mann FluidDefense Oil Safe Label safe Grease Safe Lubristation Decolube Elcolube Air Sentry Lube IT Mobilube SF Filter Fluitec Stauff Mobil Shell Hiac Royco Afghanistan Albania Algeria American Samoa Andorra Angola Anguilla Antigua & Barbuda Argentina Armenia Aruba Australia Austria Azerbaijan Bahamas, The Bahrain Bangladesh Barbados Belarus Belgium Belize Benin Bermuda Bhutan Bolivia Bosnia & Herzegovina Botswana Brazil British Virgin Is.
Brunei Bulgaria Burkina Faso Burma Burundi Cambodia Cameroon Canada Cape Verde Cayman Islands Central African Rep. Chad Chile China Colombia Comoros Congo, Dem. Rep. Congo, Repub. of the Cook Islands Costa Rica Cote d'Ivoire Croatia Cuba Cyprus Czech Republic Denmark Djibouti Dominica Dominican Republic East Timor Ecuador Egypt El Salvador Equatorial Guinea Eritrea Estonia
Ethiopia Faroe Islands Fiji Finland France French Guiana French Polynesia Gabon Gambia, The Gaza Strip Georgia Germany Ghana Gibraltar Greece Greenland Grenada Guadeloupe Guam Guatemala
Guernsey Guinea Guinea-Bissau Guyana Haiti Honduras Hong Kong Hungary Iceland India Indonesia
Iran Iraq Ireland Isle of Man Israel Italy Jamaica Japan Jersey Jordan Kazakhstan Kenya Kiribati Korea, North Korea, South Kuwait Kyrgyzstan Laos Latvia Lebanon Lesotho Liberia Libya Liechtenstein Lithuania Luxembourg Macau Macedonia Madagascar Malawi Malaysia Maldives Mali Malta Marshall Islands Martinique Mauritania Mauritius Mayotte Mexico Micronesia, Fed. St. Moldova
Monaco Mongolia Montserrat Morocco Mozambique Namibia Nauru Nepal Netherlands Netherlands Antilles New Caledonia New Zealand Nicaragua Niger Nigeria N. Mariana Islands Norway Oman Pakistan Palau Panama Papua New Guinea Paraguay Peru Philippines Poland Portugal Puerto Rico
Qatar Reunion Romania Russia Rwanda Saint Helena Saint Kitts & Nevis Saint Lucia St Pierre & Miquelon Saint Vincent and the Grenadines Samoa San Marino Sao Tome & Principe Saudi Arabia
Senegal Serbia Seychelles Sierra Leone Singapore Slovakia Slovenia Solomon Islands Somalia South Africa Spain Sri Lanka Sudan Suriname Swaziland Sweden Switzerland Syria Taiwan Tajikistan Tanzania Thailand Togo Tonga Trinidad & Tobago Tunisia Turkey Turkmenistan Turks & Caicos Is
Tuvalu Uganda Ukraine United Arab Emirates United Kingdom United States Uruguay Uzbekistan
Vanuatu Venezuela Vietnam Virgin Islands Wallis and Futuna West Bank Western Sahara Yemen
Zambia Zimbabwe